Noteworthy museums and houses
Mistinguett's house
Situated at the bottom of the hill, beside the Seine, this house in Directoire style with a pediment on its four sides, decorated with arched windows on the ground floor and busts on the façade, was built at the beginning of the 18th century. The elegant simplicity of its style and its position in the middle of a garden, formerly an English landscape garden, illustrate perfectly the features of Bougival homes, which were certainly influenced by nearby Malmaison.
Jeanne Bourgeois (1875-1956) known as Mistinguett, a lead dancer at the Moulin Rouge and the Casino de Paris and a singer at the beginning of the 20th century, died in this house which belonged to her brother, on 5 January 1956.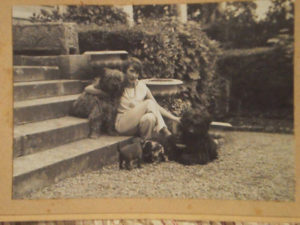 3 quai Rennequin Sualem
Nowadays this house is private.